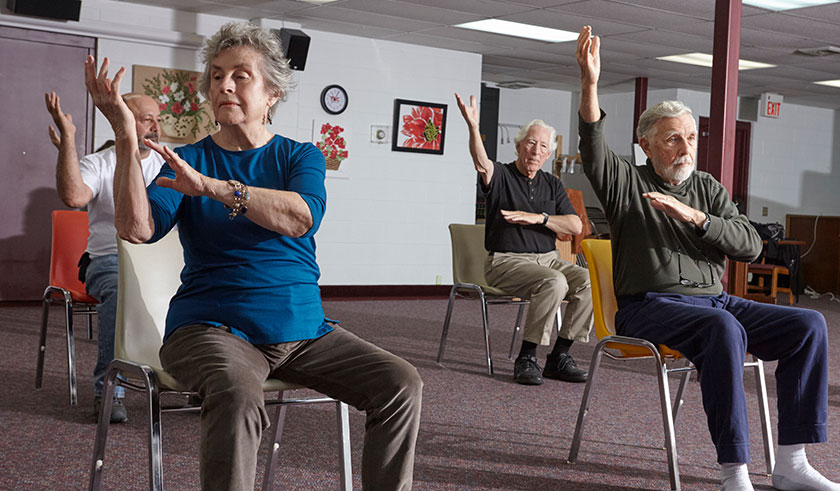 Kehoe Martial Arts offers public classes in the form of drop-in sessions and scheduled sessions. Offered in the greater Kalamazoo region – from Strugis to Plainwell and Paw Paw to Vicksburg – these classes are typically attended by 6-10 people each. Costs vary by location and range from $5-20 each.
The average class is 45-60 minutes in length and is tailored to meet the needs of the class participants in attendance. For example, senior care and classes for the elderly are shortened to 30 minutes each.
Drop-in Classes
With the goal of sharing and strengthening the practice of Tai Chi and Qigong with others, Ed Kehoe views his drop-in classes as a service to the community. Accessible and cost-effective, these classes represent a cross section of experience levels.
Scheduled Sessions
Scheduled for a pre-determined number of weeks, Kehoe's session-based classes are structured to feature a progression in the movements and techniques covered. From start to finish, there is a sense of beginning and end as each session builds upon the teachings of its predecessor.
Find upcoming drop-in and session classes in the calendar! You can also read about locations and organizations Ed regularly teaches for in the reference section.